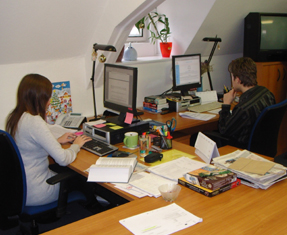 The Department deals with information, analysis and projects related to EU legal acts, other EU documents and EU policies.
It elaborates weekly and monthly reviews of EU dossiers that serve to fast orientation within EU documents issued in relevant period of time. These materials are prepared predominantly for the purposes of Committee of EU Affairs that deals with selected materials during their sessions
Permanent Representative with EP
Since 2010, an employee of the Parliamentary institute has served as permanent representative of the Chamber of Deputies to the European Parliament.